The leak detection system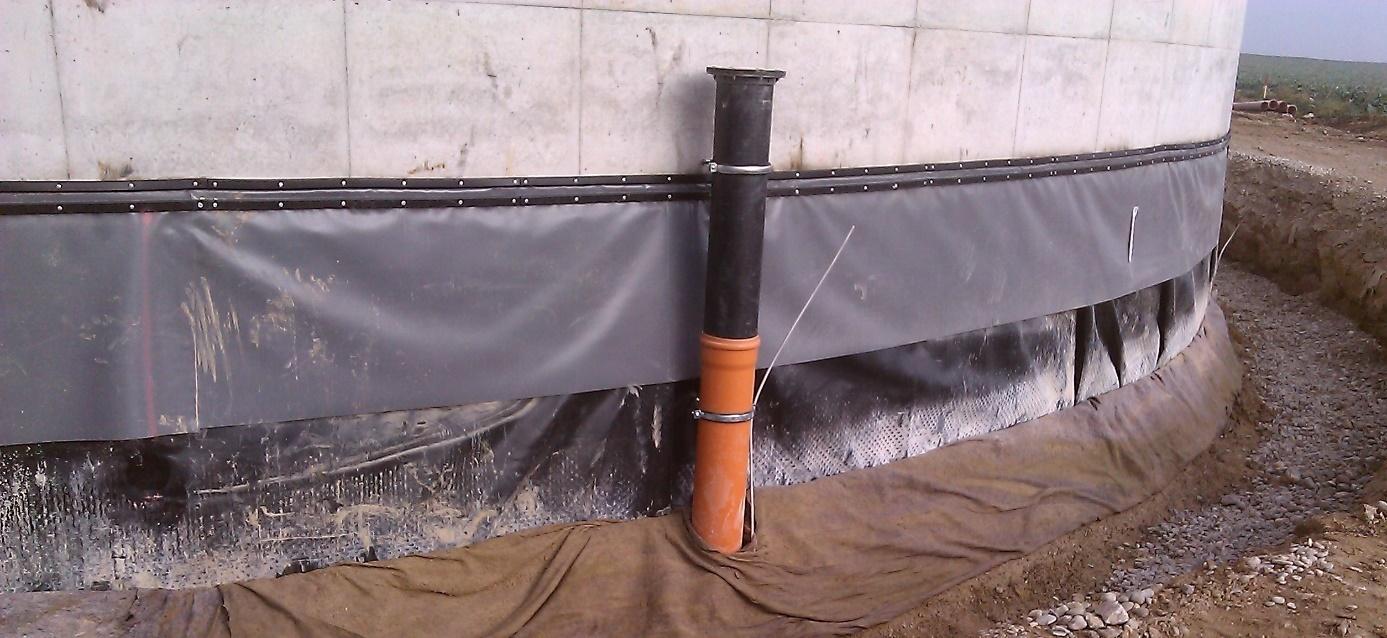 The leak detection system is for use in manure and fertilizer storages and biogas plants. To ensure long-term protection of the groundwater, a waterproofing membrane is installed under the tanks and on the outer walls. To detect any leakage, a drainage fleece is laid on the sealing membrane and connected to a drainage pipe with a control shaft.
Lagoon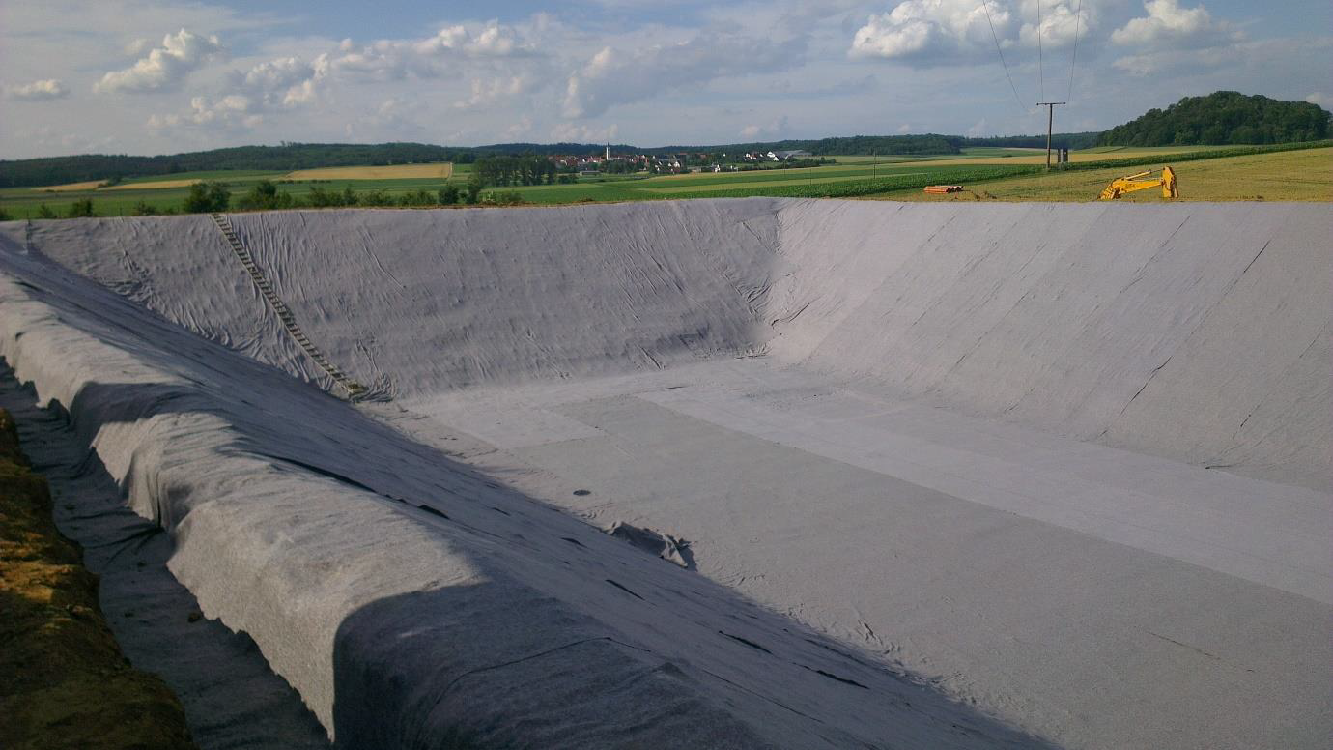 We supply and install complete liners for land lagoons for storage of manure, digestate from biogas plants, etc. The system consists of a protective fleece, an insulating foil, a fleece for leakage fluid leading and a protective foil. Between the two foils is a leak detection system in the form of a control tube with a floating body.